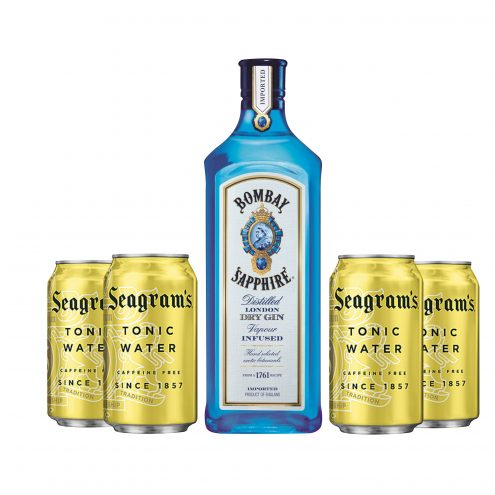 Bombay Sapphire and Tonic Package
This package includes: (1) 375 ml. bottle of Bombay Sapphire and 4 Tonic water cans.
Alcoholic beverages will be delivered after sailing in the state of Texas.
*For in-stateroom consumption only.
*Please allow 48 hours for delivery once an order is placed/completed.
*Must be 21 & over.
This product is not available on the following ships:
Brilliance Of The Seas
Explorer Of The Seas
Freedom Of The Seas
Independence Of The Seas
Jewel Of The Seas
Legend Of The Seas
Mariner Of The Seas
Navigator Of The Seas
Ovation of the Seas
Quantum Of The Seas
Radiance Of The Seas
Rhapsody Of The Seas
Splendour Of The Seas
Serenade Of The Seas
Vision Of The Seas
Voyager Of The Seas
Customers Who Bought This Item Also Bought